Thank you so much to everyone who has supported us through our Buy a Seat campaign. You have played a vital role in helping our independent cinema stay alive during the COVID-19 closure. We can't thank you enough for being there for us during these difficult times.
To celebrate your contributions, we have put together a list of those who have bought a personalized seat plaque in our cinema.
THANK YOU TO…
CINEMA 1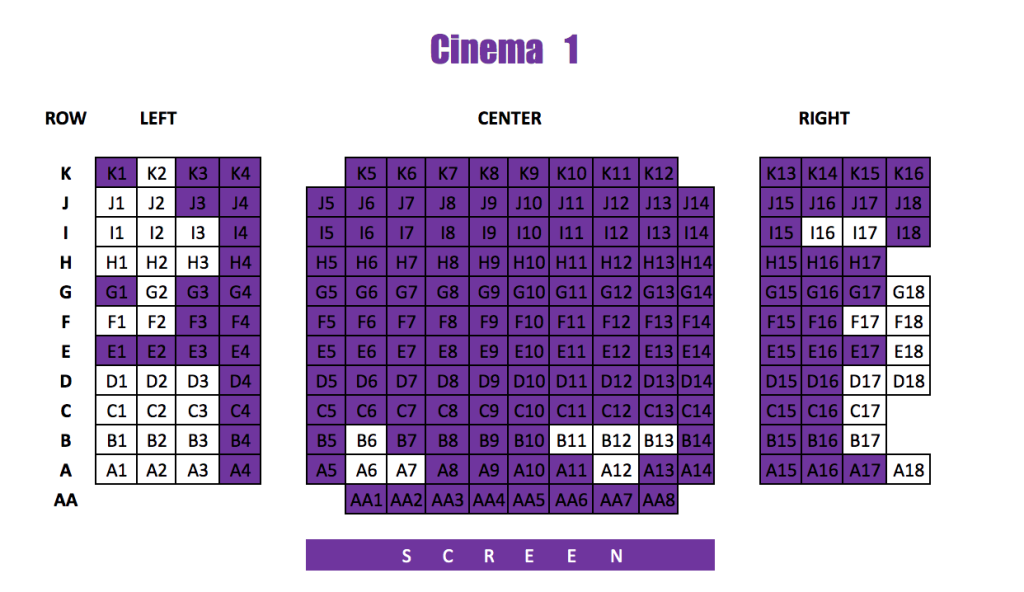 Date Night
Laurie & Sean Fitzpatrick
Cat Poehlman & Rob Makinson
Leaves on the wind;
watch how we soar.
Tori's unofficial
Sundance office
The Hobans
What's in the box?!
For my mum and dad
Come sit with me
For Betts
Always by my side
Come for the movies.
Stay for adventure.
Shut up
I'm trying to hear!
Choose Kindness
The Harley Family
You miss 100% of
films you dont watch
If you can dream it
You can do it!
The Heffernan Family
The Heffernan Family
In Loving Memory of
Eileen Darjes
Home of where we saw Raptors win!! 2019
John, Giselle, Cameron and Carter
The Cohen Family
Sam, Finn and Isla
The Dancyger Family
Jordan, Ella, Ava
Bob Herod
A lover of the "movies"
For Debbie
My fav movie buddy
Vitamart.ca
Online Health Store
Kerr Village BIA
Support Local
Team Ruby
Oakville
Alexa & Tessa Ruby
John & Mom S.o.a.P.
Miss you Ma.
Paul & Melissa
Ben, Tim, Madeline
In Honour of
the Kajfasz Family
Diane Hauschild
Supports Film.Ca
Adam Marshall
AJ Tek Corporation
The Nicoletta Family
Four Christmases
Suzanne Tennier
Thanks Mom
Sophie Sutherland
Happy 14th Birthday
Deb Valentini
We Love You Mama!
Clifford Darroch
The Prequels Are Bad
Let's Play
oakvillegamers.com
John Knox Christian School
Tyler and Jordie Schwartz
May the SCHWARTZ
FAMILY be with you!
RetroFestive Pop Culture Store
RETRO FESTIVE
Pop Culture Store
In the sun dancing
The Grant Family
Kent Hoffman and Karen Matthews
Chewie, we're home.
The Hoffman family
Remembering Dallas
Enjoy the Show
Cappuccitti-Wilson Family
Haud yer wheesht!
The Peel Family
"I'LL BE BACK."
– Dino & Cathy
BFFs, Franca & Kathy
Fun times @ 9wx2s.skipdns.link
Mike Isber & Linda Dalton
Paisley Smith All Was Well
Benna Sprawson
But why male models?
Jamie Dinsmore
#1 Dad & Hubby
Jackie Dinsmore
#1 Mom & Wifey
Olivia M. Wohleber
Reserved 4 me by Dad
Bryce J.D. Wohleber
Reserved 4 me by Dad
Angie Nabeta Family
Dinna fash Sassenach
Tamara Chan
One in a minion
Pass the popcorn
Please & Thank you!
In memory Jim Hallam
& Pauline Rivest
Rodney Thomas
"Enjoy the film."
The Force will
be with you. Always.
In loving memory of
Nagar Pradeep Rao
Chris Laskaris' Seat
"Insert movie quote"
"UNCLE" DON EMERY
THE GREATEST EVER
M & C Haynes
Shh! The Movie's On.
"Accio popcorn!"
~The Stenbacks~
Michael Laskaris
My Second Home
Fil DeStefano – Spartan Impressions
CINEMA 2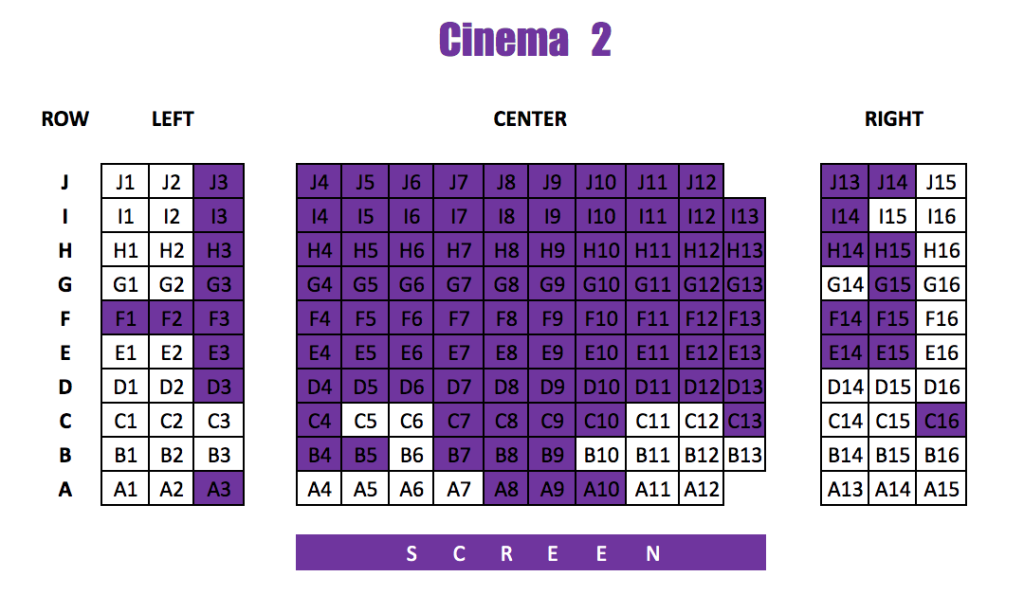 Gabrielle Fredette
Movie Buff
Lennon, Nicola and Taryn Landry
Lennon, Nicola
and Taryn Landry
In Memory of our
sweet puppy Bear Tam
The Tam Cucco
Family
In this seat:
The Multiverse.
Sharing One World
The Mulvales
Adam Jaroszynski
Guest since 2001
You've got a friend in me
May the force be with you
MCALEER FAMILY
ADVENTURE IS OUT THERE!
Rolf and Bev
Movie fans forever!
Daniel Armiss
Enjoy the movie
James Wildman
Mason Wildman
Enjoy the show!
The Drygala Family
To Papa
From Lily and Davide
THANK YOU, 9wx2s.skipdns.link
MARIA BELL & FRIENDS
Alessandra Jenkins
Lorelei Jenkins
Richard Jenkins
Victoria Jenkins
Kristina & Aidan Cicci
Movie Lovers
Christine Elliott
Movie wingman
Paul Elliott
Movie wingman
Jason Ince
Julie Ince
Charlie Ince
George Ince
Devreve Inc.
Dream it – Build it
Bill Gentles
Oakville
Tina Bodfield
Oakville
Adrian, Zoe, & Cole
Pierorazio
E-J at Movies for Mommies
Movies for Mommies Oakville
John & Linda Fletcher
Celebrating 45 Years
Simba Ozzy Enzo
Olive Nova Luna
B. Diane Burton
Oakville 2020
Brian T Burton
Oakville 2020
For Edgar Zamudio
With love from Maria
Dedicated to Fred
The grumpiest cat
No capes! -Edna Mode
The Lopes Family
Wink Eyecare
Dr. Teddy Chung
The Webber family and Brenda McClenaghan
In loving memory
of Papa Sam
Wakanda Forever
The Barnetts
OFFA Loves 9wx2s.skipdns.link
Wendy Donnan
Ohana means no one
gets left behind
H RAY LIDDLE
Here's lookng at ya!
The Yellin-Denomme
Family: Movie Lovers
For Madison, McKenna
and Sorren
Enjoy the Show!
Visit Oakville
www.sherrivigna.com
#sherriknows
Paul & Brenda
The REAL Love Story. 24/7.
Paul & Brenda
The REAL Love Story. 24/7.
Tori Nixon sat here
during events 😉
Thx for serving our
community!The Sim's.
Peter and Marie Claire Pomfret
Peter Pomfret
The GREATest Grandpa
Marie Claire Pomfret
The GREATest grandma
Boniface Justin, Varick Jaison & Yanichel Gabriella
Perfect Storm
Productions
l ll
ll l_
CINEMA 3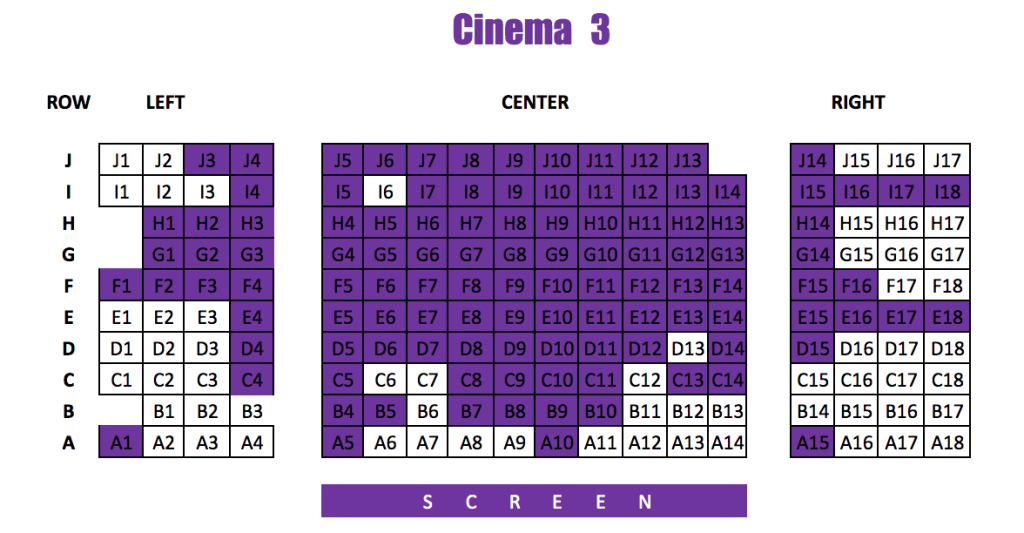 "…always."
Lamplugh family
Annie Laskaris
Bravo! Encore!
The Dengate's
Ready set, action!
Aicklen Family
Aicklen Family
Stuart McCulloch
Emm Homes
Kate Vanderburgh
Royal Lepage
~ Take sweet care
of yourself ~
Mark Snook
Great Memories Here!
Rideout-Cohen Family
"Hello, gorgeous."
"Just keep swimming"
Napolitano's Tribe
Scott Hayman
I am Iron Man
Jackson Hayman
I'm Batman
The Imerti Family
The Imerti Family
Fencott Family
Supports 9wx2s.skipdns.link
Fencott Family
Supports 9wx2s.skipdns.link
Mitchell Darroch &
Autumn Jackson
Mitchell Darroch &
Autumn Jackson
Sylvia Armiss
Enjoy the movie
The Hadzhalaran
Family – 2022
Can't wait to return
Mona and Steve
Richard Darjes
Cheers to 70 years!
Proud Supporters
N Osberg & D Clarke
Megan Huang
and Ripley the dog
The Oscar goes to…
E.Needham
Live Long & Prosper
E.Needham
Natalie Grant
"Inception"
Lesley Baynes
"Metropolitan"
Stuart Grant
A Face in the Crowd
Everett Grant
Saved you a seat
Patricia Pothier
My Happy Place
"IT'S SHOWTIME"
Shannon & Lauren
Carla Hanna & Dale Cholik
"IT'S SHOWTIME!" Gigi and GPD
"IT'S SHOWTIME!" Carla and Dale
"Just keep swimming"
Finding Nemo
Paula, Aidan,
Mylena & Mark
For Dad:
You're in my spot
Gudrun Wilck
Cherishing memories
In loving memory of
Natividad Drakeford
"Dignity, always dignity."
Matthew Currie Holmes (MCH)
Happy Father's Day
Kathryn & Ashley
Enjoy the Movie!
The Goodhew Family
Dr. JS Ginsberg and Ms. N McEwen
In loving memory of:
Abe Ginsberg
In loving memory of:
Marion McEwen
In loving memory of:
AK (Pat) McEwen
Frank Martinicchio
Love Luca & Annabel
Where we escaped
Life with ALS
Kindred Movie
Spirits Always
Miss My Movie Men
Tim & Bob
Lisa Lanoue & Felipe Berrizbeitia
Lisa Lanoue
Felipe Berrizbeitia
Wink Eyecare
Dr. Teddy Chung
For June & Hilda
Love Kev & Gill Lea
PCT Cheer & Tumble
Eternity
Joseph Carino
ARE YOU NOT ENTERTAINED?
Brad Greenlee
Here for the popcorn
Julia Cautisanu
"I'll be back."
Chris, Grace, Mia
Live, love, laugh
Enjoy the Show!
Visit Oakville
Jackie Thorn
BFF Movie Date Night
Tonia Desiato
BFF Movie Date Night
Theresa Laskaris
15 yrs of family fun
Charlie Laskaris
My Friday Night
"Yo, bartender!
Jobu needs a refill"
Spencer Scott Albus Mitchell
Spencer Scott
Albus Mitchell
Who loves you more
than Grandpa?
The Moniz Family
We Love This Place
CINEMA 4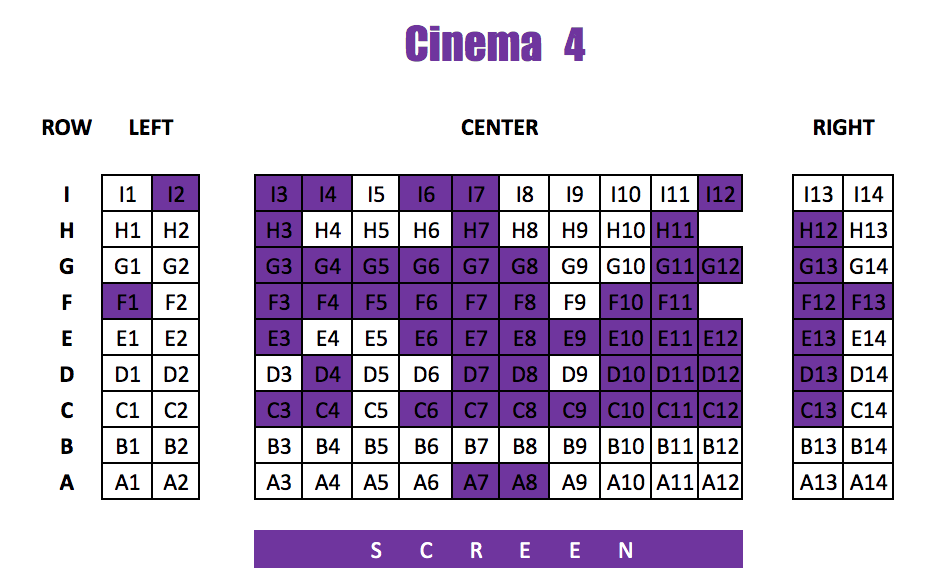 "Check her eyes!"
– Kaia
"Mom's crying!"
– Bohdan
STREETdog ARTstudio
Art lessons for all!
Ellie, Taryn & Haig
Tootikian
Frank , Shannon
Dante , Julia Bosco
To Kelly, Who So
Often Sat Next To Me
Sawyer James
Weeewaahhh
Grandma Jayne
<-love you forever->
Elsie Annabelle
Is – a – belle
I Love You 3000
@mikeymumble
Lift Her Up Hockey League
Lift Her Up Hockey
More Than A Game
The Schilling Family
The Show Must Go On
"Clever Girl"
The Berry Family
"As You Wish"
Princess Demanda
Jason Ince
Julie Ince
Charlie Ince
George Ince
The Abbott's have
saved you a seat
Dianne Anderson
Always Remembered
Mr. Goulden
The Butter Lover
Mrs. Goulden
The Snack Holder
Joe Ferretti
Side by side us 2
Janet Kitson
1 + 1 Best seat ever
The Pick and Rager Families
The Pick Family
Charlie, Jimmy, Dad
The Pick Family
Alice and Mommy
The Rager Family
The Rager Family
The Rager Family
The Rager Family
The Eull Family
We are not alone.
KERR ST. BOOK CLUB
We love Fim.ca!
Thank you 4 helping
our community
The Ullman-Petrash Family
John W. Bernardi
Live Long & Prosper
To Fix the Screens
Regan & Mark Howarth
McKay Family
Fond Memories Here!
CINEMA 5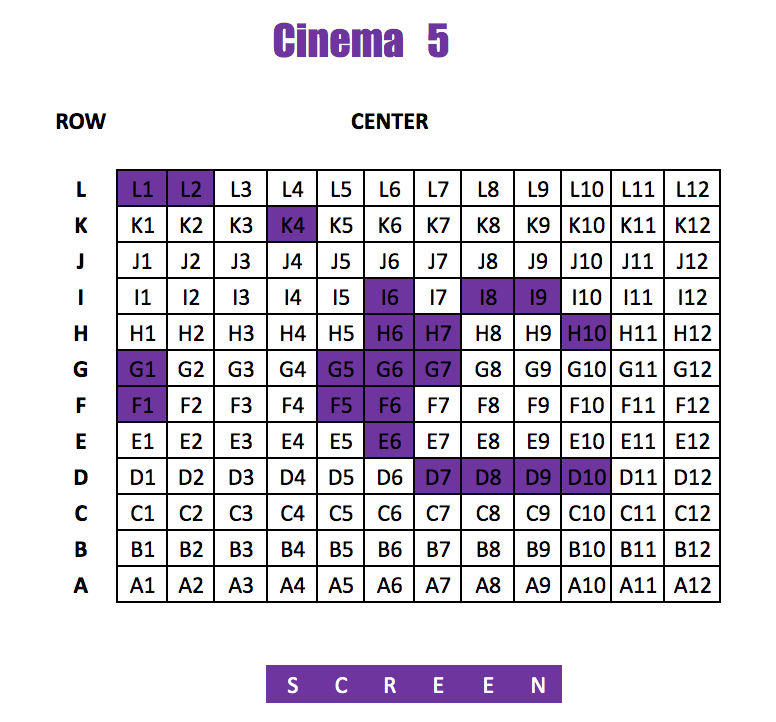 Nandita, Julian and
Maya Wise
The Bhatnagar Family
For Grandpa Jim
Thorpe Family
"Must Go Faster"
Gian Egger
Leslie Elizabeth Egger
Reserved for Puss Puss
Love, Bunny 143
BODY-IN-MOTION
3-D Workout.com
"Don't just fly, soar."
Kaiklo Gifts Oakville
Mikayla and Cassie
You are my sunshine!
Ross & Lea Williamson Family
MORRIS MOVIE MAGIC!
C+J+K+B+M
Let's get this show
on the road T,E,B,A
All I want to do is
Go the distance.
Slater Family
Slater Family
and thank you to all our Alan Smithee's!
If you haven't bought a plaque but would like to do so, you can buy on at cinemas.film.ca/product/buy-a-seat/.
While we are open, our financial battle is still ongoing as we recover from the impact COVID has had on our small business.
PLEASE NOTE: If you answered no or didn't respond to our email in regards to your name being included on this list it will not be included without your consent to do so. Thank you!