Trade and Independent Screenings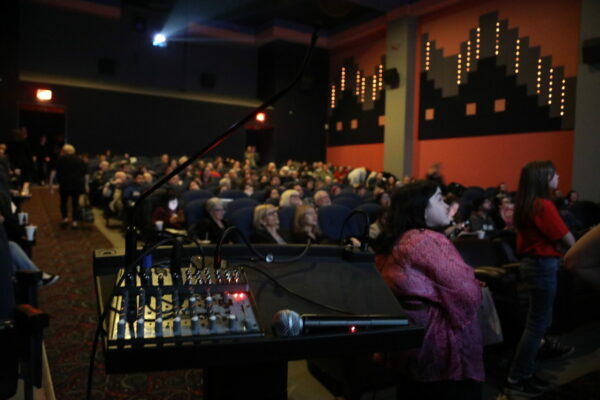 Movies are our life at Film.Ca Cinemas. We know that you as a distributor or filmmaker want the best possible facilities to show the world your film.
We have worked with a variety of independent filmmakers to give their film a winning premiere or local screening. We are equipped with five digital projector units. Each system is equipped with full digital surround sound. Films can be accepted on DCP, Blu-Ray/DVD, USB key, or on a computer.
Our cinema seats between 120-180 audience members (Pre-COVID). We are also equipped with presentation capabilities as well as a sound system for a Q&A or speeches. We also offer special group concession combos for your guests. And if you have any other special requests, we'd be happy to try to make them happen. We even have our own red carpet!
POLICIES
Half the rental fee due up front to confirm booking (non-refundable)
Due to contracts with distributors, we are not generally able to book screenings during public hours on Tuesdays, Saturdays or Sundays (Please contact if there is a specific date you need and we can see if it's possible)
Price varies depending on length of screening & specific needs for event
CANCELLATION POLICY
Event cancellations, when requested a minimum of 2 weeks prior to the event, will be refunded less an administration charge of 25% of the rental fee.
Cancellations requested after the 2 week deadline will receive a CREDIT for future booking, less an administration charge of 25% of the rental fee. No refunds are provided after the 2 week deadline, only credits.
TESTIMONIALS
Film.ca is a wonderful organization to partner with. The staff are professional, friendly and extremely helpful. We have been working with Film.ca for the last 3 years and each year our relationship gets stronger. Our students love to screen their films at the "movies" and it is a great way to end our academic year. Thank you Film.ca for all you do to support us.

– Lisa Dermentjian, Department of Film, Television and Journalism, Sheridan College
We were happy to host another screening for local students at Film.Ca Cinemas – our film looked and sounded fantastic; the new digital posters were a great new addition; and the in-house PA system helped us host a great event. And, as always, the popcorn was very tasty!

– Andrew Nisker, documentary filmmaker (The Dark Side of the Chew, Garbage!)
I've had the pleasure of screening my 3D animated feature film Cold Dark Mirror with the fine folks at Film.Ca. Each staff member I dealt with was very welcoming and professional and as an organization, they worked efficiently to meet our requests and expectations. I would highly recommend to any business or individual the opportunity to screen a film or book an event with the people at Film.Ca.

– Morgan Muscat, filmmaker (Cold Dark Mirror)
For more information please fill out the form below – we will be in touch shortly!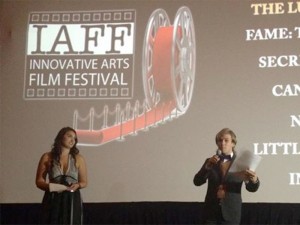 ---