Teacher's Portal
Movies are a great way to enhance your student's learning experience. At Film.Ca Cinemas we are proud to assist you in achieving your curriculum goals. Movies can be an amazing way to help encourage and promote critical thinking, plus they're FUN!
We offer multiple options to include the movies in your classroom.
Come see a new release movie at the theatre.
Let our Film Experts teach your students how to become filmmakers. (ON HOLD)
BOOK A TRIP TO THE MOVIES!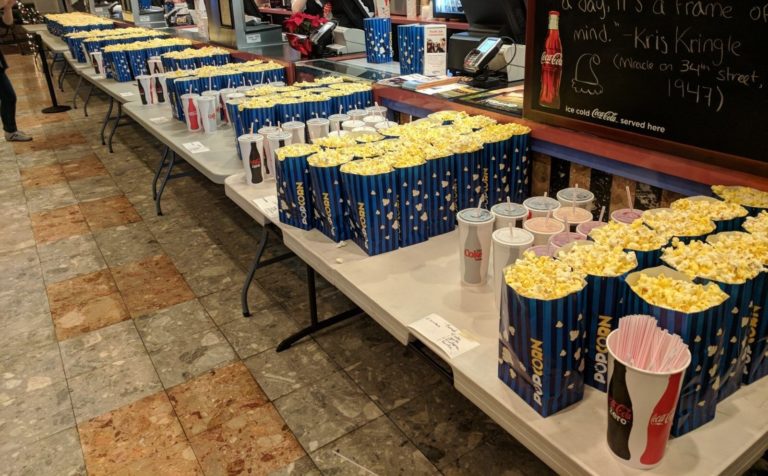 We believe education is important; that's why we waive the rental fee for our school groups AND accommodate earlier showtimes that fit within the regular school day!
We've hosted kids and their teachers and leaders for book-to-film adaptations of everything from The Great Gatsby to The Hunger Games. We also have the ability to run popular films dubbed in the French language aimed at Oakville's many French immersion and FSL students. Contact us for available titles!
To book a movie outing, fill out the form below to request a booking.
FILMMAKER IN THE CLASSROOM
To find out more about out our Filmmaker in the Classroom program, click HERE!
SIMPLE LESSONS, ASSIGNMENTS & WORKSHEETS
Have another idea? Let us know how we can help bring the magic of the movies into your classroom this year!
CANCELLATION POLICY
Event cancellations, when requested a minimum of 2 weeks prior to the event, will be refunded less an administration charge of 25% of the rental fee.
Cancellations requested after the 2 week deadline will receive a CREDIT for future booking, less an administration charge of 25% of the rental fee. No refunds are provided after the 2 week deadline, only credits.
---