Senior Filmmaker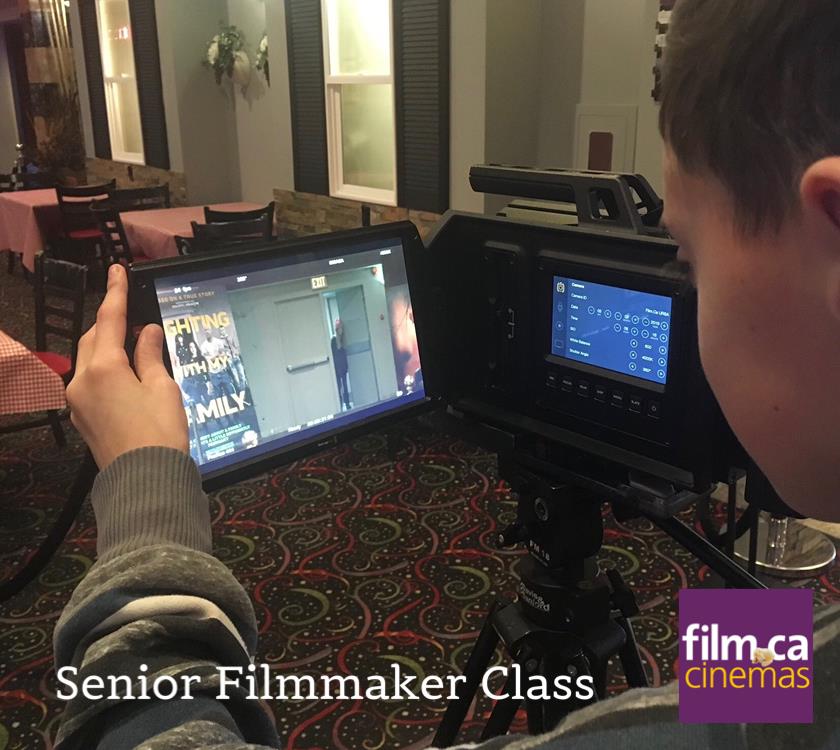 GRADES: 9+
2 hour classes
10 weeks
Red Carpet Showcase night
Session rate: $295/student
Our Senior Filmmaker program is entering it's second Session and is a great success! It provides an opportunity for our senior students to learn and practice the industry standards of filmmaking. While working collaboratively on and off set, this program introduces more individualized learning depending on personal vision and interest.
Our senior filmmakers will explore screenwriting, directing, cinematography, and editing using professional, industry approved technology.
At the completion of the Session, all students will have access to their final movie as an online download.
Showcase Night: Each session will host a "Red Carpet" screening. This fun evening allows our students the opportunity to invite friends and family to celebrate their project on the Big Screen. This will be a 30-45min event, and will include all session program products.
Note: Professional Filmmakers take years to hone their craft; please have realistic project expectations of this 10 week course.
REGISTER NOW!