Junior Filmmaker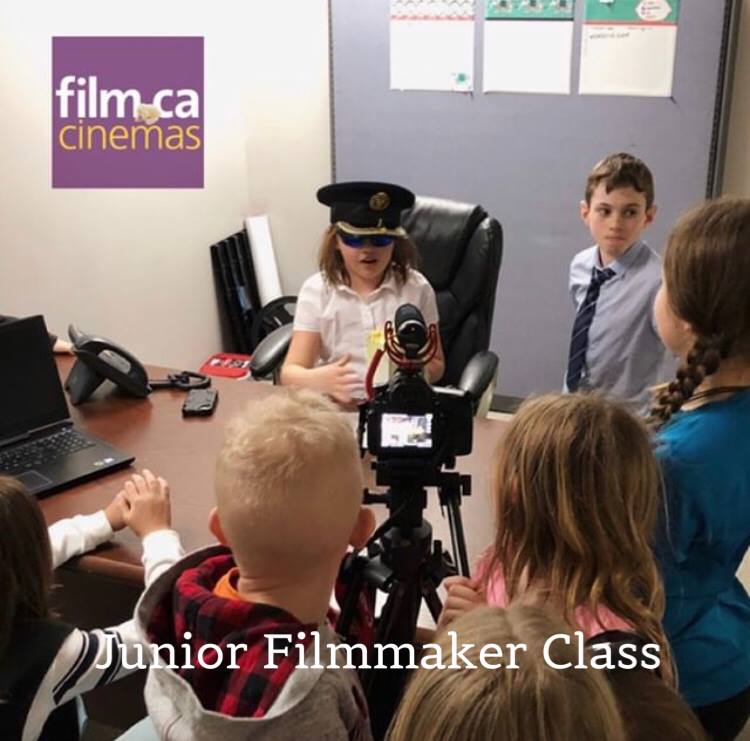 GRADES: 1-4 & 5-8
1.5 hour classes
10 weeks per session
Red Carpet Showcase night
$295/student per session
Junior 1 (Grades 1-4)
At this stage, students are introduced to storytelling basics and the foundation of film making. Students interests and individual experience levels are built upon throughout each session, and advancements are made as students are ready.
Within the same program, our more experienced students are given the opportunity to build off the basics. They will begin to use more advanced techniques and equipment.
Junior 2 (Grades 5-8)
We will continue to build on filmmaker knowledge that is covered in our Junior 1 program. Students are also introduced to 2-camera set up.
Our intermediate students are provided expanded options with the introduction to the moving camera; while continuing to perfect earlier techniques.
Each session of Junior Filmmaker School focuses on hands on learning. We encourage collaboration, imagination and creativity as we work with our young filmmakers to create a quality finished product as a team.
During the 10 week course, participants will create original scripts & storyboards and learn & use proper filmmaking terminology. They will also have hands on time with various pieces of video-making equipment – digital cameras, professional lighting, green screens, editing software, etc.
While each filmmaking experience is unique, we aim to have approximately 75% spent on the filming process, and 25% hours spent editing as a group.
We guarantee a maximum of 7 students per instructor for greater individualized learning.
This academic course is for the budding, enthusiastic Junior FilmMaker in your family. Students should come ready and willing to work as part of a team as they learn the very basics of filming and editing.
Showcase Night: Each session will host a "Red Carpet" screening. This fun evening allows our students the opportunity to invite friends and family to celebrate their project on the Big Screen. This will be a 30-45min event, and will include all session program products.
REGISTER NOW!